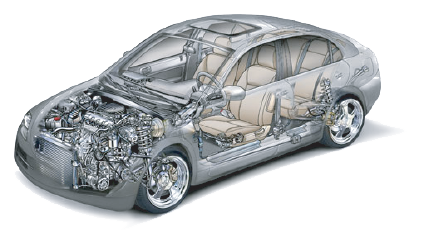 Why would I need a pre-purchase inspection?
Purchasing a vehicle is a big investment, in both time and money. The last thing you need is purchase a car, truck or SUV that is a pile of junk. Some issues that vehicles have aren't as easy to spot as other.

A vehicle inspection allows you to be understand what you are purchasing. It also gives you a better position to negotiate from.

Inspections can be preformed with you present or we can preform the inspection where the vehicle is and send you a full report.

Remotely performed inspections will include a minimum of 20 images, and a video of the vehicle running. Additional problems will be further documented.

Our inspection are designed to give you the information you need to make informed purchase. Below are some of the major areas we look at when doing an inspection.

How much will it cost?
The typical cost for a per-purchase inspection is between $80-$120.
Some of what we look for:
Test drive Checking:
---
Engine Performance
Handling
Braking
Steering & Alignment
Suspension/Ride
Road noise
Tire Balance

Electrical Inspection
---
Interior Lights
Battery & Charging
Gauges
Climate Control
Stereo/Entertainment System
Power Seats
Any other power accessories
Exterior Inspection
---
Paint Quality
Damage
Rust
Windshield, Glass, & Mirrors
Lighting & Turn Signals
Bumpers
Underbody

Interior Inspection
---
Upholstery
Interior Trim
Windows open/close
Seats
Carpet & Mats
Headliner
Seat Belts
Dash
Under The Hood
---
Fluid Level/Quality
Hoses
Belts
Air Filter
Radiator
Leaks
Engine Noise

Malfunction Lights & Codes
---
ABS Code Scan
Check Engine Scan
Transmission Code Scan
Any other systems
OBD2 Code Scan
Request a service:
Get a quote online or set-up a time to have your vehicle looked at.

Choose your service time:
Pick time slots that work for you, easily, online. We will confirm appointments and send reminders.

Get your vehicle repaired:
No waiting at the shop. Our mechanics bring everything that is needed to you. All you have to do is provided a safe area for the work to be performed.
A safe place to work on your vehicle:
No working on the side of busy roads, No working on unstable or steep surfaces. We do not perform repairs during severe weather.

Authorization from a property owner or management.
If you rent please ensure work can be performed where your vehicle is. If your repair work is being done in a parking lot or at your place of employment, please ensure you have permission to have work performed. We do not do repairs in areas restricted by law.


Are you in our service area?
Our primary service area is greater Grand Rapids, including Comstock Park, Kentwood, Walker and Wyoming.

We will travel, to other locations in west Michigan including Holland, Kalamazoo, Muskegon and their surrounding areas.
FixItFor.us
Out of 5 stars
Overall rating out of 3 Google reviews
recommends
I contacted SEVEN auto shops and none responded. Aaron actually reached out to me through Yelp & I am SO THANKFUL HE DID!! Him & his partner came and were able to get my alternator done in two hours! HIGHLY RECOMMEND!!
recommends
got my egr valve, hood supports, and new keys programmed on a chrysler 300 for way cheaper than the dealer, and was very easy because they come to you.
Brandon Carpenter
2020-07-03
not recommends
is not licensed or insured and will break your car no more